Stir Fried Garlic Sprout with Beef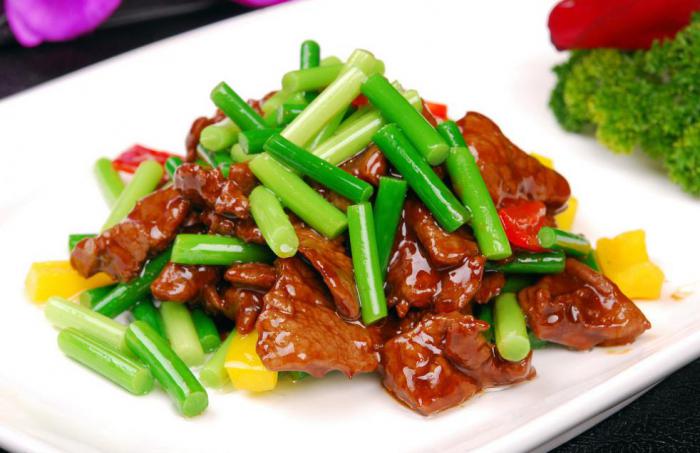 Ingredient
25g garlic sprouts
300g beef
1 egg
1/2 tsp salt
1 tbsp cooking wine
2tbsp soy sauce or oyster sauce
---
Method
Clean the beef and cut into thin slices. Wash the garlic sprouts, snip the stalks and cut into 3-4 cm long sections.
Mix together salt, cooking wine, soy sauce, egg white and cornstarch. Mix well with the beef and let sit for 10 minutes.
Heat oil in a wok. Add the beef and stir fry until browned. Add garlic sprout and keep sautéing for 2-3 minutes. Add soy sauce or oyster sauce, and saute briefly while the sauce reduces. Serve while hot.