Sesame Gai Lan Salad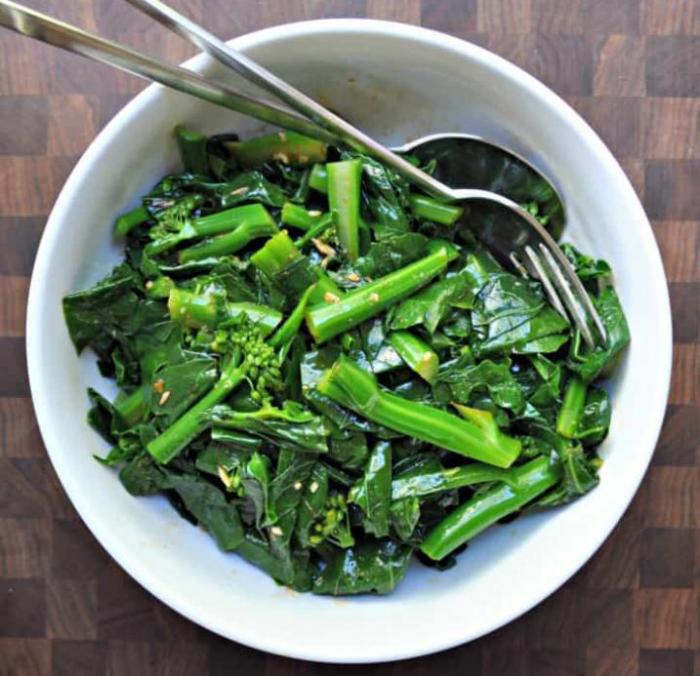 Serves: 2
Ready In: 15 mins
Ingredient
3 cups chopped gai lan (Chinese broccoli)
2 cups snow peas
1 carrot, cut into matchsticks
For the dressing:
1 tablespoon cooking wine
1 tablespoon rice wine vinegar
1 tablespoon hot chili sesame oil
1 tablespoon light soy sauce
1 tablespoon dark soy sauce
1 tablespoon sesame seeds
---
Method
Bring a large pot of water to boil. Add the vegetables and boil until the gai lan is bright green, about 2 minutes.
Drain and then immediately plunge into a bowl of cold water. Drain again.
Whisk together dressing ingredients, toss with greens.