Winter Melon Soup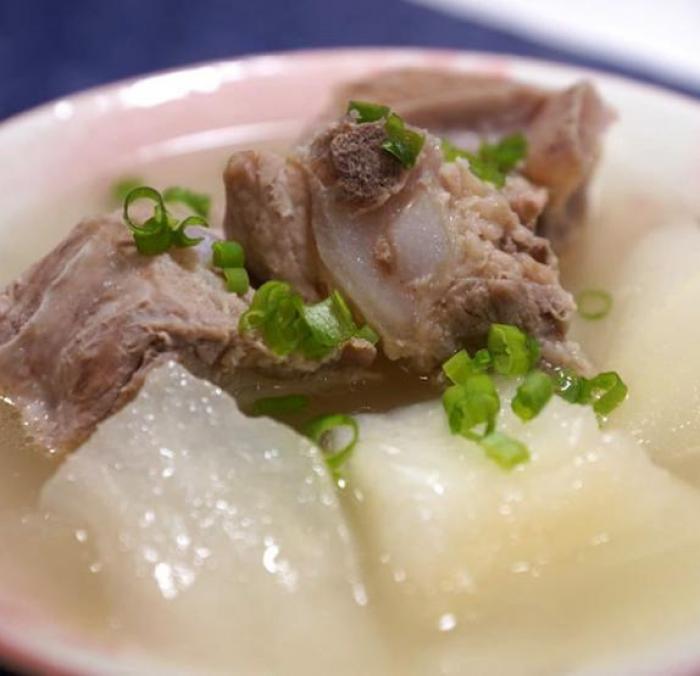 Ingredient
6 medium dried black mushrooms
1 chicken breast (about 500g)
1/2 tsp cornstarch
1/2 tsp salt
500g winter melon
100g fully cooked smoked ham
1/2 cup sliced canned bamboo shoots
4 cups chicken broth (see Soups)
1 tsp salt
1/8 tsp white pepper
---
Method
Soak mushrooms in hot water about 20 minutes or until soft, then drain. Rinse in warm water, then drain. Squeeze out excess moisture. Remove and discard stems, cut caps into 1/4-inch pieces.
Remove bones and skin from chicken, cut chicken into 1/2-inch pieces. Toss chicken, cornstarch and 1/2 teaspoon salt in medium bowl. Cover and refrigerate 20 minutes.
Remove rind, seeds and fibres from melon. Cut melon into 1/2-inch pieces. Cut ham and bamboo shoots into 1/2-inch pieces.
Heat broth to boiling in 3L saucepan. Add mushrooms, melon and bamboo shoots and bring to the boil. Stir in chicken and ham. Bring to the boil again, then reduce heat. Cover and simmer 10 minutes. Stir in 1 teaspoon salt and the white pepper and serve.