Stir Fry Chinese Celery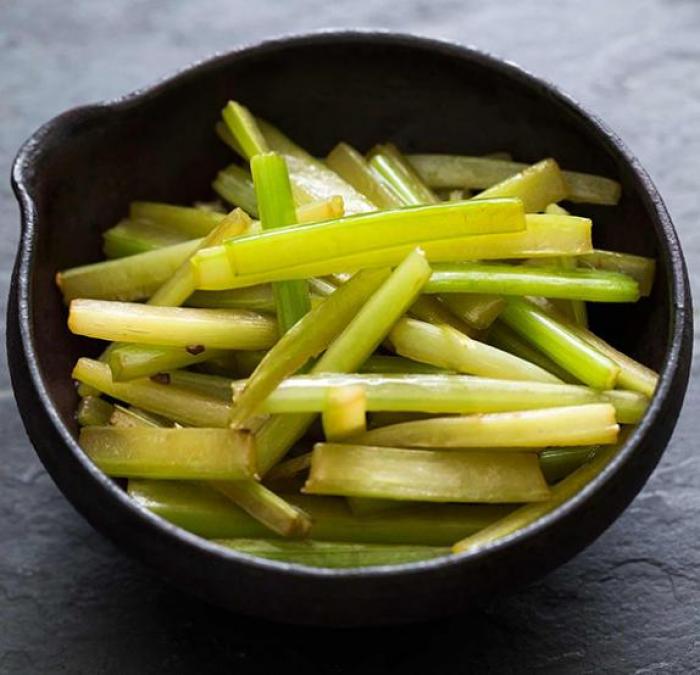 Ingredient
250g Chinese celery
1 tbsp vegetable or peanut oil, for stir-frying
2 garlic cloves, finely chopped
1-2 tsp chopped red chilies
2 tsp Chinese rice wine or dry sherry
1 tbsp soy sauce
1 tsp sugar
1 1/2 tbsp chicken broth or water
---
Method
Separate the celery stalks. Rinse the celery, pat dry with paper towels. Chop the stalks and leaves into 1-inch pieces, cutting the stalks on the diagonal.
Preheat the wok on medium-high heat and add oil. When the oil is hot, add the chopped garlic, chilies and the Chinese celery. Stir fry until the Chinese celery starts to turn a darker green (about 2 minutes), splashing with the rice wine or sherry while cooking.
Add the soy sauce, sugar and 1 tablespoon of the chicken broth. Continue stir-frying until the Chinese celery is tender but not soft, adding the remaining 1/2 tablespoon chicken broth if needed. Serve hot.